Re-Connecting With Providence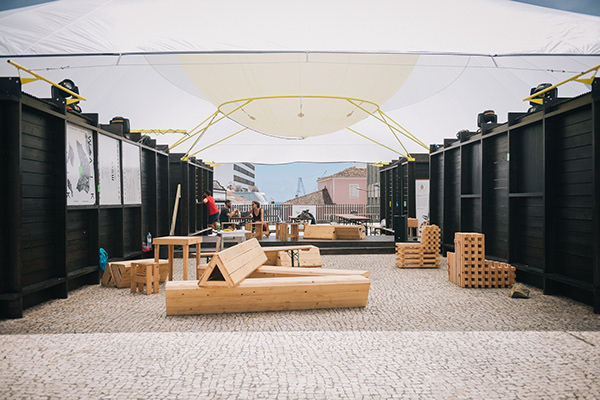 Tasked to design light weight furniture for the Walk & Talk Arts Festive in Ponta Delgada, twelve RISD students were crunched for time and material. By utilizing a local wood called cryptomeria we were able to complete this task in three days.



The Festival coordinators asked for modular pieces with multi-purpose functionality. Apart, our chair contains four seats with angled back rests. As one, the chair transforms into a table top, making it an ideal gathering space.
Jichen Zou
,
Qin Ru Zhang
Critic:
Laura Briggs